Pediatrics, Pediatric Gastroenterology and Nutrition 
Theme
"Innovative schemes and research strategies to prevent pediatric diseases"

RENOWNED SPEAKERS: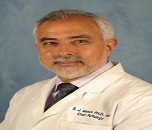 Steven J. Melnick
Nicklaus Children's Hospital USA
Shinichi Hirose
Fukuoka University Japan
Judy Prehn
William Carey University USA
Rodrigo Vianna
University of Miami/ Jackson Memorial Hospital USA
Daniela Prayer
Medical
University Vienna Austria
Shridevi Pandya Shah
Rutgers University-New Jersey Medical School USA
About Conference:
With the amalgamation of peerless speakers of Pediatrics-2016 Conference Series LLC is privileged to announce its "10th Annual World Congress on Pediatrics" which will be held during March 23-25, 2017 in Orlando, Florida, USA. We cordially welcome all the eminent researchers, students and delegates to take part in this upcoming pediatric congress to witness invaluable scientific discussions and contribute to the future innovations in the field of Pediatrics.
Pediatrics-2017 conference will focus on the latest and exciting innovations in all the areas of Pediatrics research. This year's annual congress highlights the theme, "Innovative schemes and research strategies to prevent pediatric diseases" which reflects the innovative progress in Pediatric disease research. The conference includes child health care workshops, symposiums, special keynote sessions conducted by eminent and renowned speakers who excel in the field of pediatrics which include the topics pediatric immunology, pediatric hematology and oncology, pediatric allergy, pediatric cardiology, pediatric neurology, pediatric psychology, pediatric emergencies etc. This International Pediatric Conference also encourages the active participation of young student researchers as we are hosting Poster Award Competition and Young research Forum at the conference venue.
The United States alone, more than 9,000 children die every year while more than 225,000 children are being hospitalized annually. Reports state that almost 9 million children are treated for their injuries in hospital emergency departments every year. The global pediatric healthcare market touches around $81.0 billion. Pediatric associations are being funded annually about $629,559 million to $669,841 million for pediatric research. Reflecting this imperative, Conference Series LLC believes that professionally-oriented education in pediatric medicine is essential in the training of clinicians and academicians and organizes Pediatric conference in Orlando, USA this time which will provide the future leadership in this key area for global health. Conference Series LLC organizes a conference series of 1000+ Global Events inclusive of 300+ Conferences, 500+ Upcoming and Previous Symposiums and Workshops in USA, Europe & Asia with support from 1000 more scientific societies and publishes 700+ Open access journals which contains over 30000 eminent personalities, reputed scientists as editorial board members.
Sessions/Tracks: 
Genaral Pediatrics:
Neonatal Intensive & Critical Care
Pediatric Cardiology
Pediatric Neurology
Pediatric Endocrinology
Pediatric Gastroenterology
Pediatric Psychology
Pediatric Otolaryngology
Pediatric Pulmonology
Pediatric Rheumatology
Pediatric Oncology
Pediatric Hepatology
Pediatric Nutrition
Pediatric Hematology
Pediatric Allergy & Infectious Diseases
Pediatric Nephrology & Urology
Pediatric Trauma & Depression
Pediatric Care & Nursing
Pediatric Medications and Vaccines
Pediatric Surgery
For more details and registration: